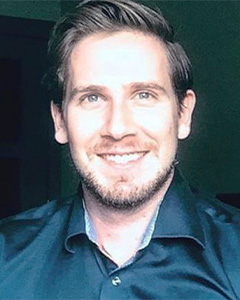 Dr. Joel Guillemin, N.D. attended the University of Saskatchewan where he received his Bachelor of Science in Kinesiology with a minor in Psychology.
He also attended the Canadian College of Naturopathic Medicine where he received his 4-year Doctorate in Naturopathic Medicine.
Education & Additional Training
Doctor of Naturopathy, Canadian College of Naturopathic Medicine
Bachelor of Science Kinesiology (w/ Distinction), University of Saskatchewan
Fundamentals and Clinical Applications of IV Nutrient Therapies
Mistletoe Injection Therapy
Advanced IV Therapy
Advanced Cardiac Life Support Certification
Intravenous Emergency Procedures Training
Basic PICC Training
Pulsed Electromagnetic Field Therapy Training
Acupuncture Certification
Naturopathic Manipulation Certification
Fundamentals Coach (Level 1), Swim Canada
Respect in Sport Certification
Member Associations
Conferences
OncANP Annual Conference
AANP Annual Conference
CSCA Conference
Mission
Dr. Guillemin's approach is to improve the overall health and well-being through individual care that seeks to address the root cause of disease, and by utilizing the most up to date treatments and innovative therapies. He believes in a patient-focused model of integrative medicine where each individual deserves a team of health practitioners that emphasize collaboration in order to achieve absolute wellness. Dr. Guillemin is passionate about the essential piece that naturopathic medicine can offer to the overall framework of integrative care.
Vision
Dr. Guillemin aims to promote wellness, to elevate the integrative framework, and revolutionize our approach to health and disease management.